5 Benefits of Green Tea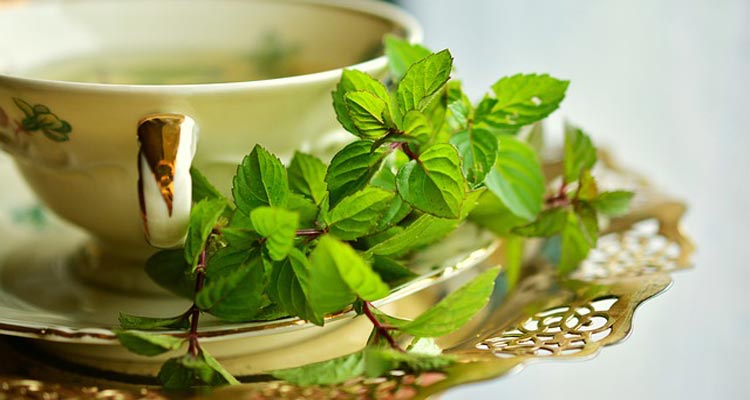 For hundreds of years, green tea has been a staple component of any Asian diet. It originated in China for health benefits but is now commonplace throughout Asia, and even the world. Over 1.7 million tonnes of green tea is produced every year, and by 2023, that figure is expected to double.
While green tea features in a range of desserts and sweet treats, it's also thirst-quenching on its own. However, did you know it has a variety of health benefits? We've included just five of these below.
1. Weight Loss
If you're trying to lose weight through a healthy diet and exercise, good for you. However, if you want to speed it up a little, add green tea to your diet. This magical potion works by increasing your metabolism, thereby altering your fat oxidation levels. You'll be burning the kilos off in no time. What's more, it's a wholly natural approach to weight loss that's both affordable and delicious.
2. Skincare
If your bathroom is packed full of night cream, day cream, and all kinds of skincare products that don't appear to be working, it might be time to try drinking green tea. By drinking green tea regularly, you benefit from all of its antioxidants and anti-inflammatory properties. You can reduce sun damage, slow down the signs of aging, and even reduce fine lines and wrinkles.
Instead of spending hundreds of dollars on designer cream brands, you can spend just a few dollars on tea bags and see whether it works for you.
3. Heart Disease
Your blood vessels are a vital component of your heart and keeping them healthy helps to keep you healthy. Green tea helps by relaxing the blood vessels, enabling them to cope better with blood pressure changes. What's more, green tea may even be beneficial for reducing the risk of clot formation, thereby potentially lowering your risk of a heart attack.
4. Depression
If you suffer from depression or anxiety and require something to balance your nerves and relax you, then drinking green tea may help. Green tea features theanine, an amino acid with a tranquilizing effect that can lower your heart rate and set the scene for total relaxation.
5. Parkinson's Disease
Parkinson's Disease is caused by falling dopamine levels, which means that the cells in your body that typically produce dopamine have died. Animal trials have shown that there is potential for green tea to prevent brain cells from dying while restoring damaged brain cells as well.
If you're an avid tea drinker, but of the black or milky variety, it might be time to switch it up a little. There are so many benefits associated with drinking green tea, so swap black for green and give your body some healthy nutrients in the process.