Effective Workouts for People Over 50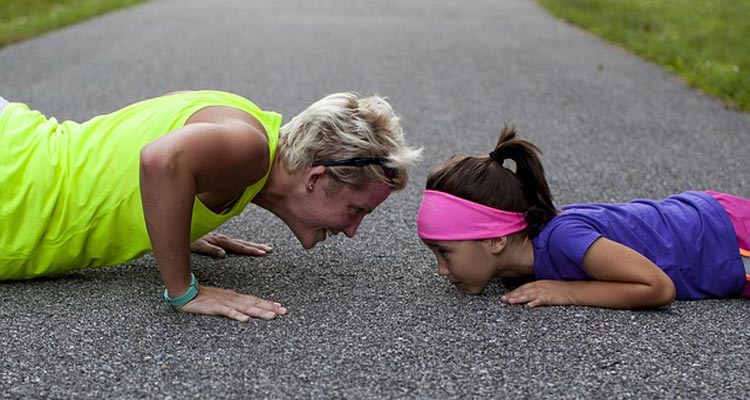 As you age, minor or chronic health problems seem to occur more often than not. If you're young at heart but your body is definitely telling you that you're over 50, it's time to consider adding exercise to your life, if you haven't already.
Exercise for the aging body is hugely beneficial. It stops you from gaining weight, it keeps your muscles strong and your joints mobile, and it can even reduce your risk of heart problems or muscle and bone loss. However, not all exercises will work for you, especially if you're already starting to feel the beginnings of aching joints and muscle loss. To get the most benefits, and to exercise in a safe environment, consider working with a trainer, consulting your doctor before proceeding, giving yourself more recovery time and not overdoing it.
When you're ready for your effective workout, consider these options below. Reap the rewards of a happier, healthier you in no time.
Walking
Walking is one of the most beneficial exercises for everyone. It's free, it can be performed anywhere, and it takes an hour or less to achieve. If you're over 50, it's essential for you to keep moving. If you're not ready to launch into full-blown exercise classes with push-ups and sit-ups, consider a walk. It will keep your cardiovascular system healthy, all the while keeping your heart, bones, and muscles in good physical shape as well. A walk of between 20 minutes to an hour per day will do you a world of good.
Swimming
If you want a beneficial all-over workout that can be fun at the same time, consider swimming once or twice a day. If you have a swimming pool at home, this exercise will be even more convenient for you. Swimming can help you to maintain a healthy weight, keep your joints and muscles working, and your heart healthy. A swim first thing in the morning can also wake you up and prepare you for the day ahead.
Stability Training
Every 11 seconds, an aging person is treated at the hospital for a fall. As you age, your balance isn't what it used to be, nor are your bones or muscles. Therefore, slipping and falling onto a hard surface is more damaging than what it may have been if you were 30 years younger. Stability training is going to be exceptionally beneficial for you. Stability exercises can be carried out at home, or with a trainer, and include using a stability ball, doing lunges, and other balance-related activities. The more muscle mass you can build up to reduce the risk of falls, the better it will be for you as you age.
Squats
Squats are a versatile, flexible exercise that can be carried out by anyone at any time. They work the front and back of your thighs, as well as your glutes, and enable you to benefit from stronger legs in the process. The benefits of squats for people over 50 is that you can find the position that best works for you. Squats can be performed in such a way as to relieve pressure on your back and neck while benefiting your legs in the process. Consult a personal trainer on the correct squats position for you.
Even if you're beginning to feel aches and pains as you age, it's crucial not to resign yourself to an idle lifestyle. Keep active, stay fit, and build your muscle mass to be better than before. There's no time like the present to get involved in a fitness club or take action with a personal trainer.