How to use coconut oil on the body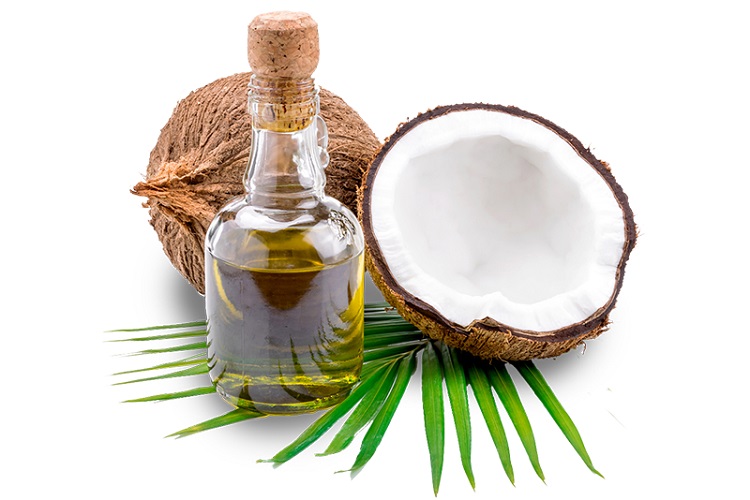 It's natural, pure and inexpensive. Coconut oil is a simple alternative to chemical laden skin care products which can cost half your weekly wage! Coconut oil contains medium chain fatty acids which help to eliminate moisture loss through the pores on skin. Three of the fatty acids – capric, caprylic and lauric acid – have strong disinfectant and antimicrobial properties. When applied to the skin, coconut oil protects the skin from microbial infections that can enter the body through the pores. Coconut oil is rich in many proteins which keep the skin healthy and rejuvenated. Proteins contribute to cellular health and tissue repair. It also contains a small amount of Vitamin E which is essential for healthy skin growth, repair and keeping skin smooth whilst protecting against cracking.
Coconut oil can be used on face, hair and body in the following ways:
Face:
Wash face with warm water to clean out all the pores and then splash with ice cold water to help the pores close. Allow the face to air dry and apply a very thin layer of coconut oil to lock in the moisture. For oily skin, use a paste of rice flour or oatmeal and coconut oil to exfoliate.
Hair:
Using approximately 2 teaspoons of coconut oil (depending on length of hair) melt between hands by rubbing them together then massage the coconut oil onto your scalp and throughout damp hair. Comb your hair to distribute the coconut oil evenly. Put a shower cap on your head and tuck all of your hair inside of it. Leave the coconut oil on your hair for at least 30 minutes or you can leave it in overnight. The longer you leave the coconut oil on, the more it will condition your hair. Shampoo your hair with warm water and repeat if necessary to remove the coconut oil completely. If you need a quick fix hair moisturiser melt a pea-sized amount of coconut oil in your palms and apply it lightly to clean hair concentrating on the ends of your hair. Style your hair as normal.
Body:
Mix coconut oil with himalayan salt or coconut sugar to create a natural exfoliant that will remove dead skin and clean out blocked pores without leaving the skin feeling irritated The natural soothing nature of the oil combines with the grainy, exfoliating material to leave your skin with an even colour, closed pores and a soft texture. Coconut oil is also good for hardened and cracked feet. The cracks in your feet will not vanish, but your feet will become softer within days if you apply coconut oil to the affected area.
Always use extra virgin coconut oil and, if possible, make sure that it's organic and sustainably harvested.